TV Interview
05/31/2016
After a series of intensive trainings for more than a month, the final countdown for Project Boyz Power Vancouver Audition has begun. The 8 finalists recently participated at interviews in Leisure Talk and City Chat to share their thoughts and feelings throughout the process and discuss the brotherhood bonding during this amazing journey. Make sure to stay tuned and find out more about these 8 charming finalists!
Broadcasting date and time:
Talentvision's - City Chat - June 2 and 9 (Thursday) PST 10:15pm
Fairchild TV's - Leisure Talk - June 10 (Friday) 6:15pm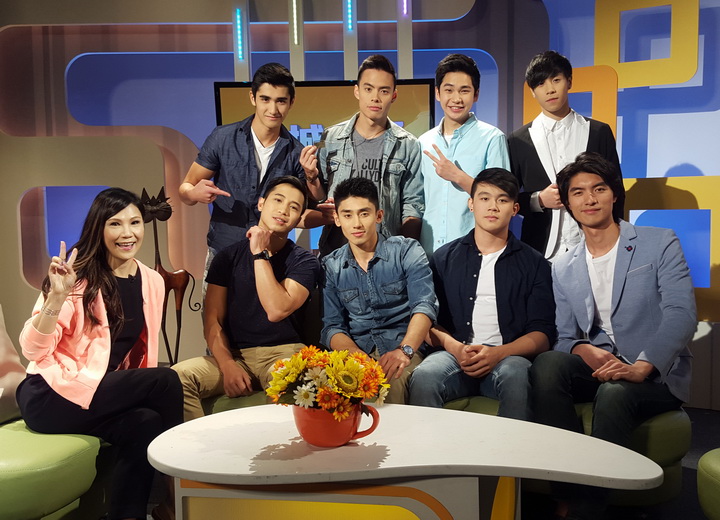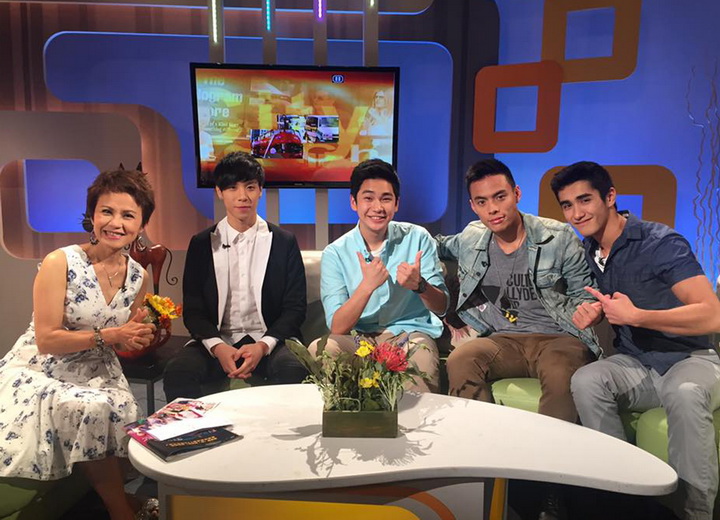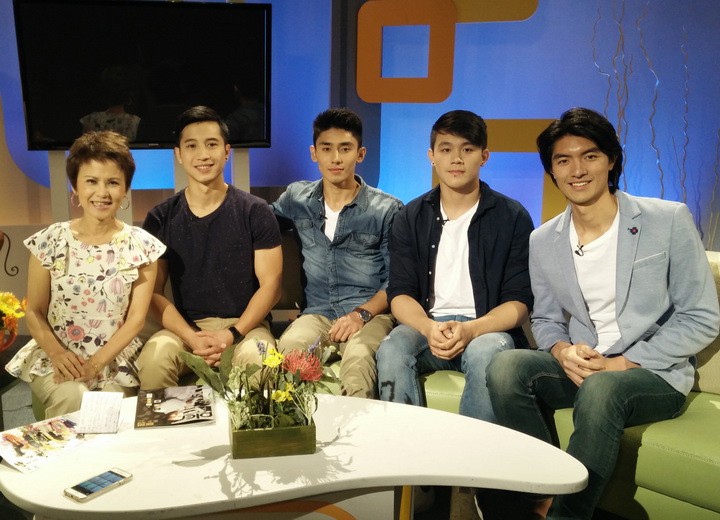 6th Training
05/16/2016
Each of the 8 Project Boyz Power finalists is gifted with their own uniqueness, yet they all have one thing is common, which is their charming and energetic personality. Not only did they sing for the finale theme song, but also filmed a music video, showing off their sunshine and lively characteristics. In addition to demonstrating their singing and dancing talents, they have also took a stroll down to the seaside, and continued filming under the beautiful weather, incorporating various outdoor sports, such as playing soccer, biking, and skateboarding. Despite showing off their playfulness in front of the camera, they also maintained enthusiasm even off camera, creating a fun and vibrant atmosphere. The MV shooting ended with a group photo of all 8 finalists, along with the young MV actress, allowing their energetic personality to shine through.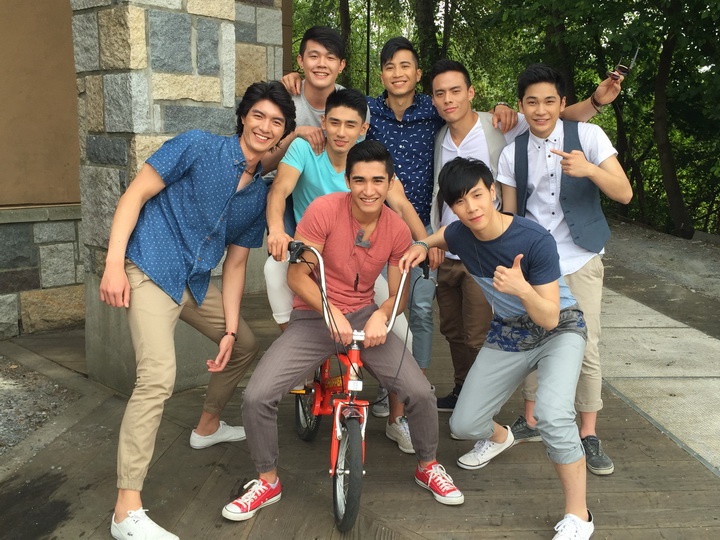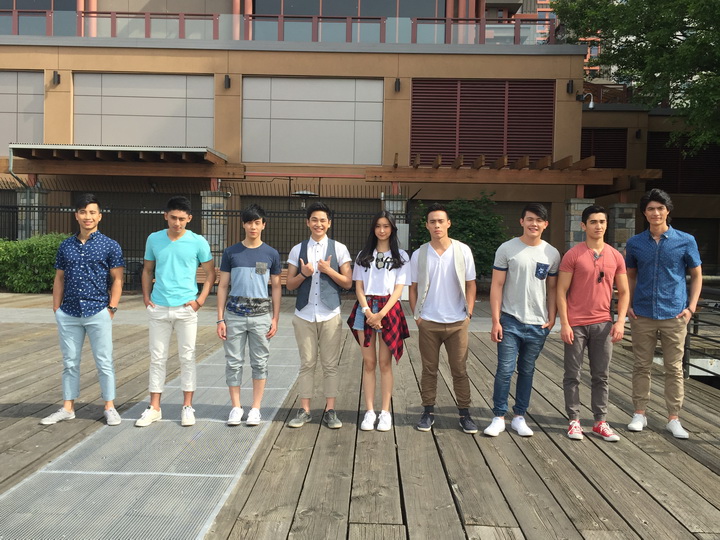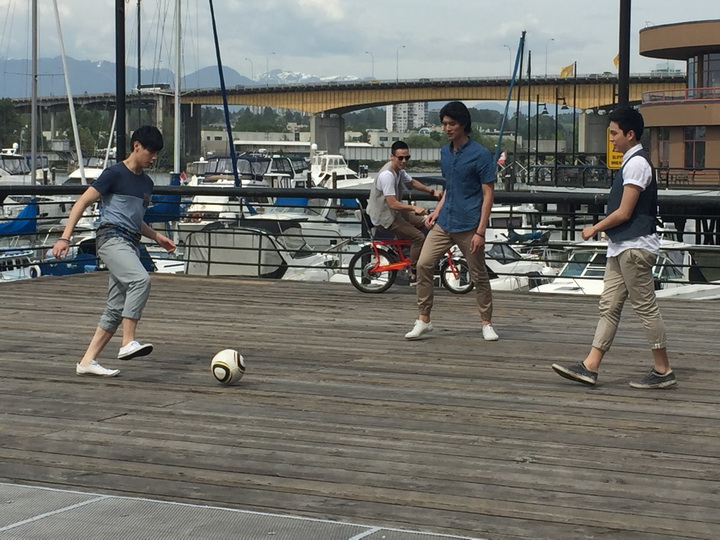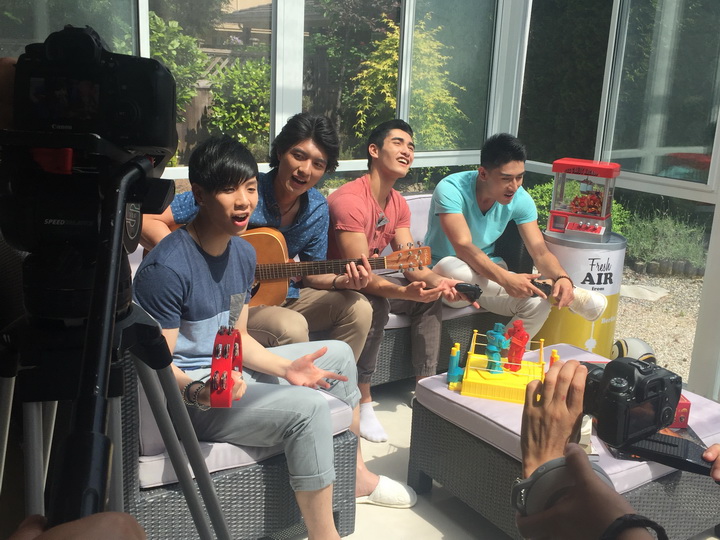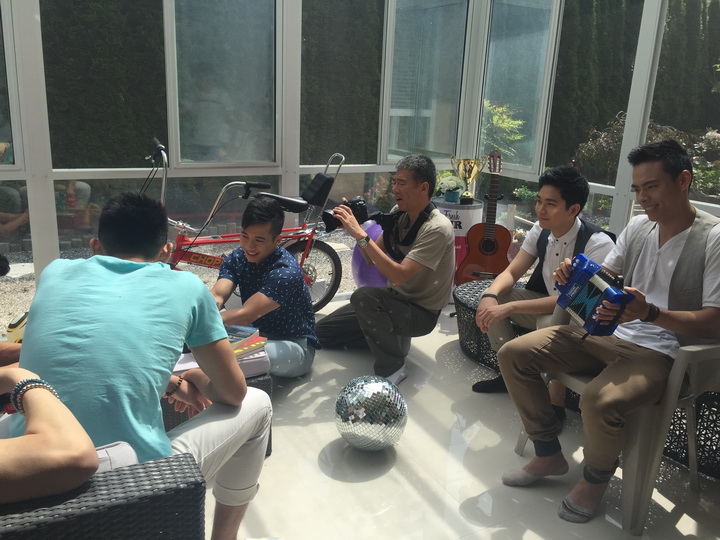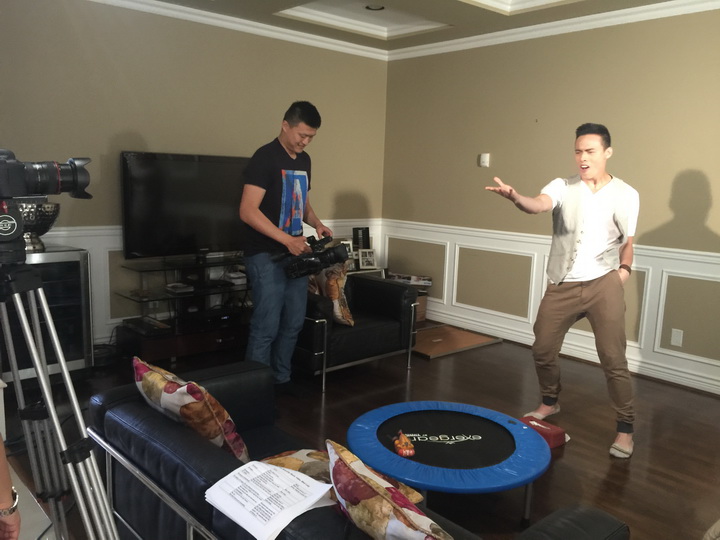 5th Training
05/13/2016
A cool and charismatic man encompasses not only dashing good looks, but also a fit and attractive physique. Many of the 8 Project B.P contestants enjoy exercising and playing sports as a hobby. To allow each contestant to confront their upcoming challenge onstage in the best physical condition possible, the boys is undergoing training by a personal instructor. A unique fitness program is designed to cater for the body type of each individual contestant and maximize muscle building as well as shaping of body lines. By exchanging hard work and sweat for eye-catching appearances, the 8 boys are another step closer to reaching their dreams at the final. The Project B.P Vancouver finalists will be revealed to the public shortly, tune in to keep updated with the coolest and most handsome young men in Vancouver!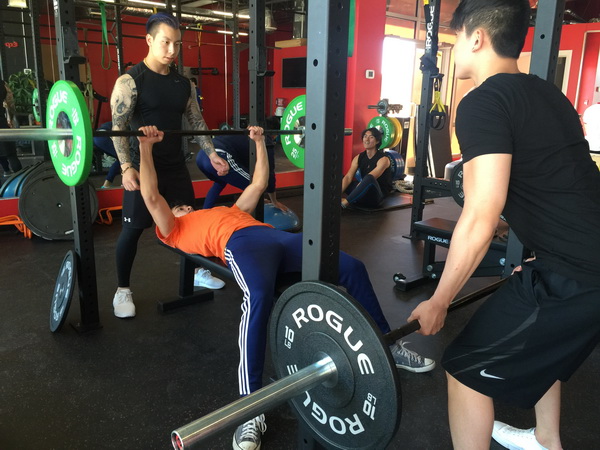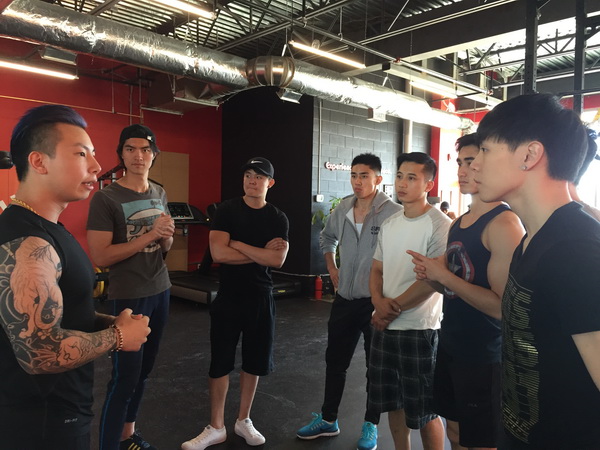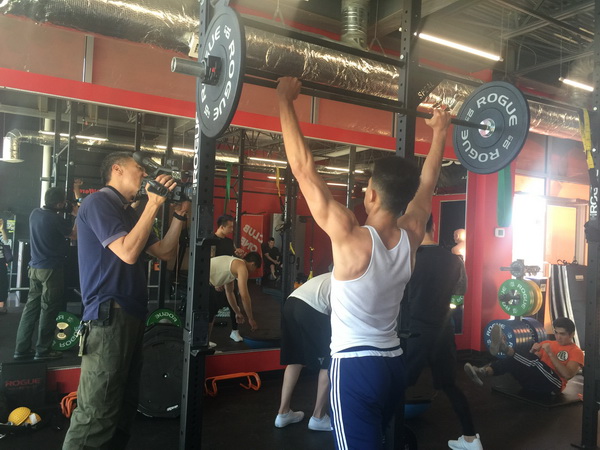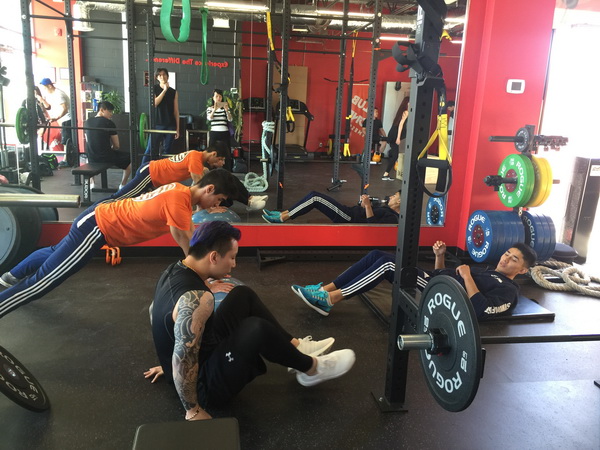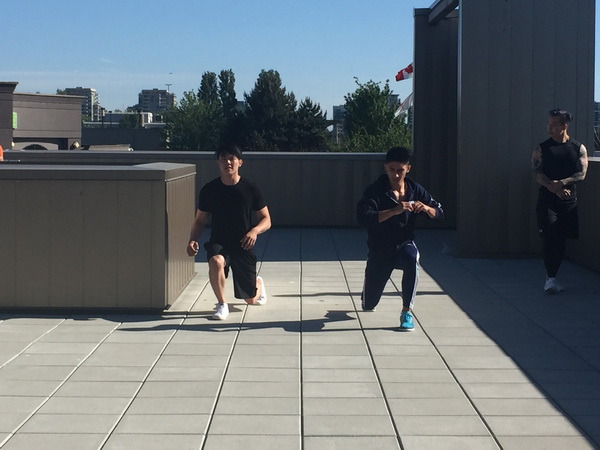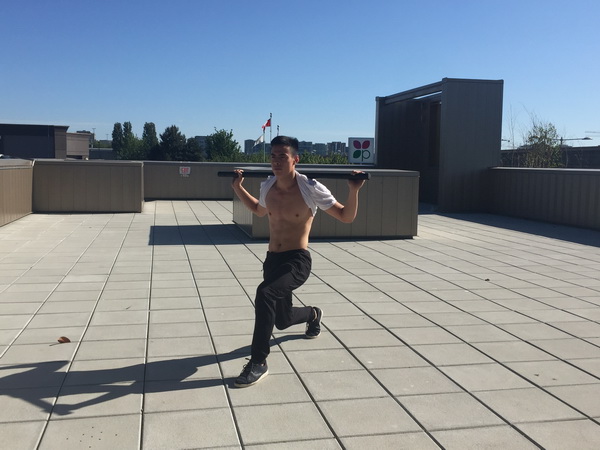 4th Training
05/10/2016
To become the next TVB pop star, it is crucial to be attractive, while having the ability to sing and act. Although the 8 contestants all have their own unique talents, mastering the basics of singing is a foundation. Under the guidance of the well-known singing coach, Ms. Annabelle Louie, the contestants recorded the theme song for the finale MV, showing off their singing skills. Despite their lack of formal training, their enthusiasm in learning and aspiration for a career in the entertainment industry has led to a more than satisfactory outcome. The day of recording happened to be the birthday of one of the contestants, Matthew, also known as the "Boss" among the contestants. He was titled the "Boss", all thanks to his tall height of 6 feet 3 inches. Matthew was touched by the surprise birthday cake, and the warm birthday wishes from his fellow contestants. During the past few weeks of training, the 8 contestants have bonded and became good friends. Together with the joy and laughter that they bring to the set, a fun and vibrant atmosphere has been created throughout the competition.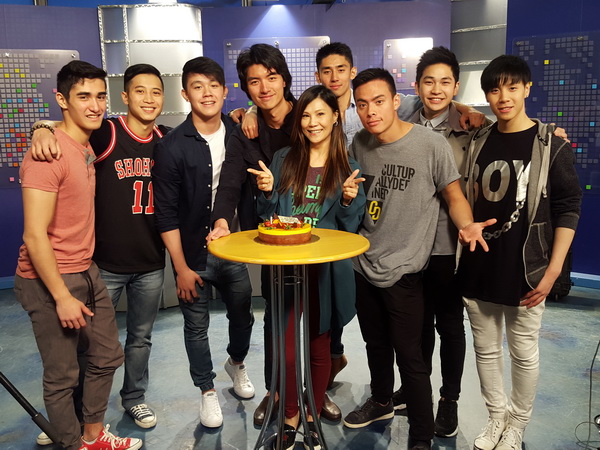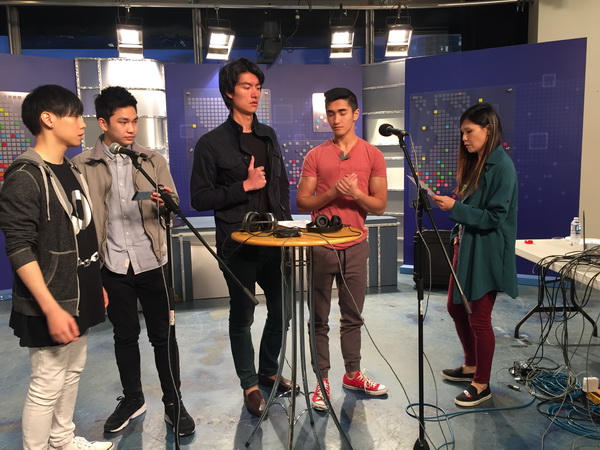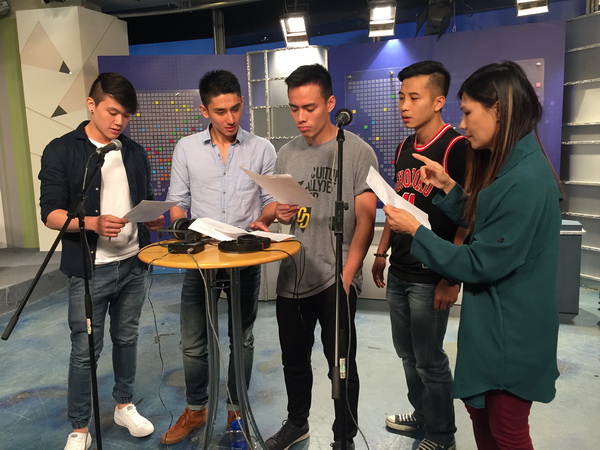 3rd Training
05/09/2016
The 8 handsome Project B.P. contestants just finished the official photo shoot when 8 different outfits in a variety of styles were presented, unleashing the infinite image possibilities from these handsome young men. The photos will be used for promotional purposes including posters, television promos and online. With that many different looks each contestant appeared in within a single day, one can imagine how busy image director Betty would be. Despite the tight schedules, the boys thoroughly enjoyed the moments in front of the camera, experimenting different poses for each style such as cool and charismatic, powerful, sophisticated, avant-garde, trendy and more. Modeling instructor Sisi was on set to provide tips to the contestants on how to carry themselves to bring out their individual characters. At the same time, the boys also took part in interviews for What's On to share their experiences in the competition. The interviews will be aired on What's On every Sunday at 7:40pm from May 15th - June 5th. The 8 contestants' official looks will be revealed to the public shortly. Please tune in and keep updated with the Boyz Power Vancouver!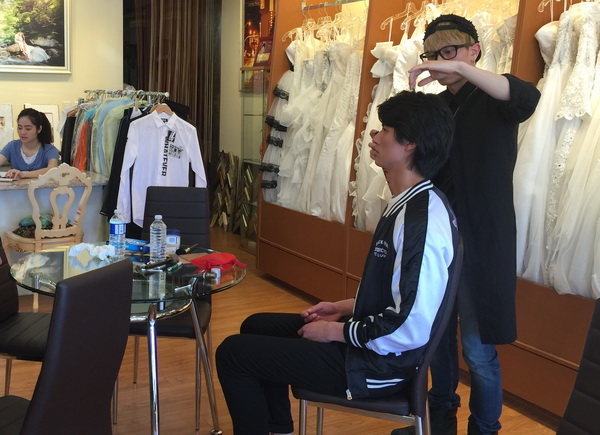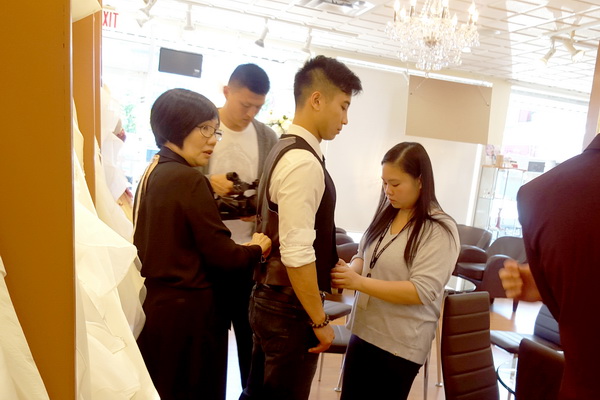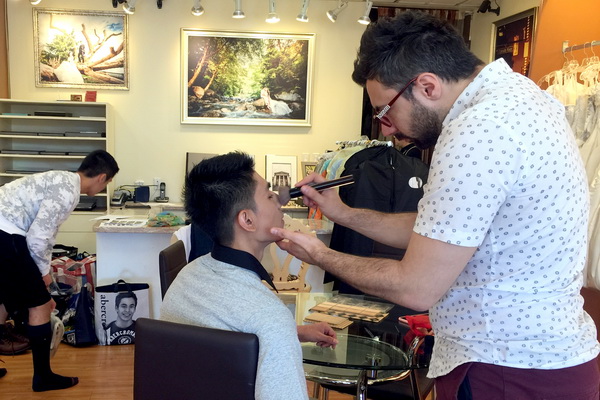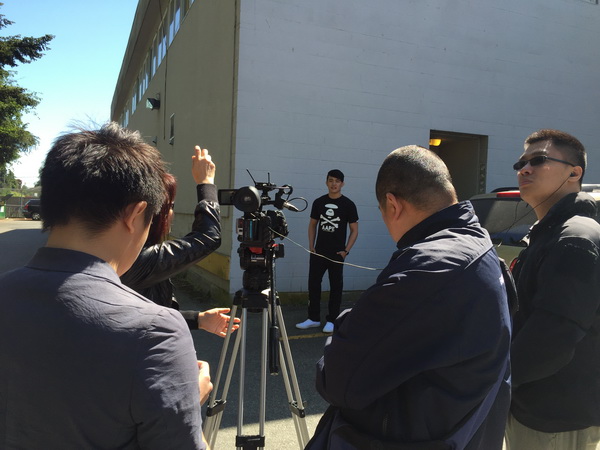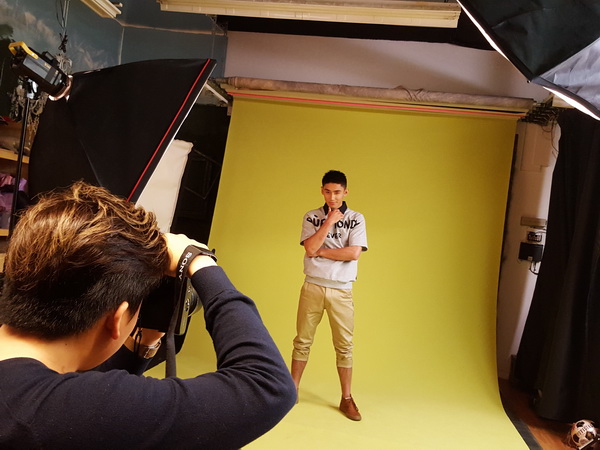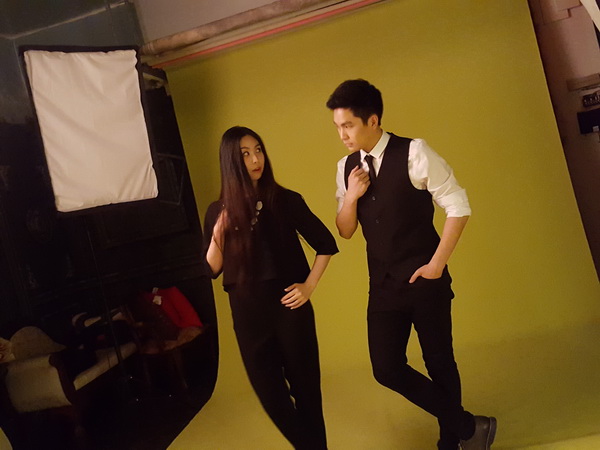 2nd Training
05/08/2016
The 8 finalists of Project Boyz Power Vancouver Audition are receiving superior training from professionals in various fields, preparing them to be the stars of tomorrow. Renowned singer and singing coach Annabelle Louie are teaching the contestants singing and performance skills as well as providing them tips on how to use their voices effectively. Experienced playwright Truman Chiu is increasing the finalists acting abilities, showing the contestants how to think outside the box to bring out their true selves. In order for the contestants to fully capture the star aura, stage director Didi has set strict training that calls for the final 8 to practice their stage and dance steps. In addition, modeling instructor Sisi is coaching the contestants how to pose in different outfits to reflect their own unique style. With the best professionals working together, Project B.P. Final is guaranteed to conjure up endless surprises.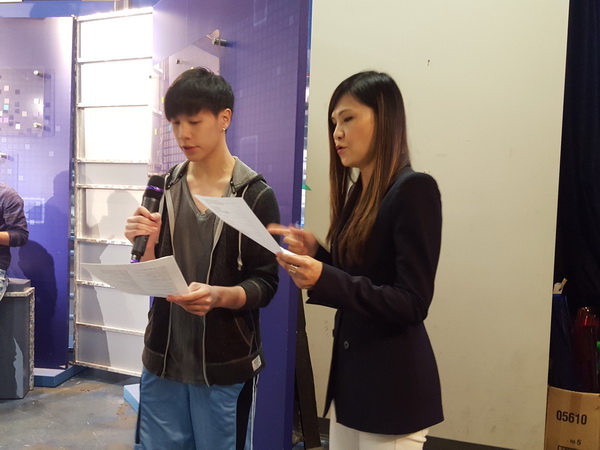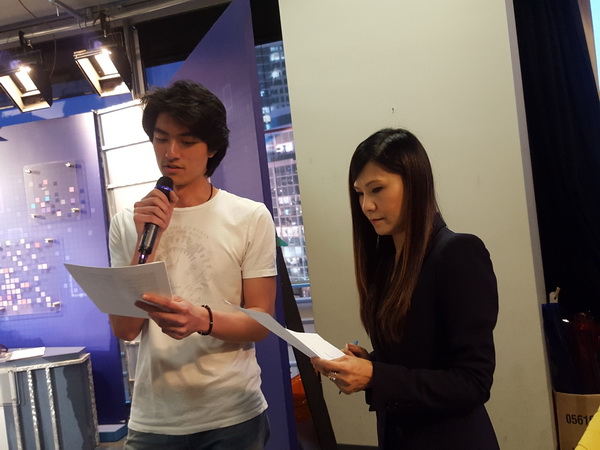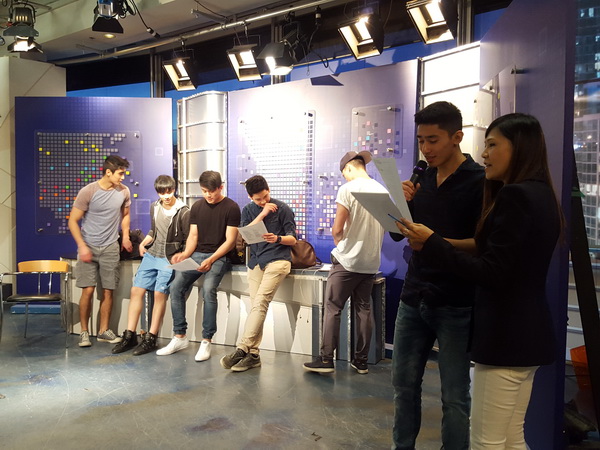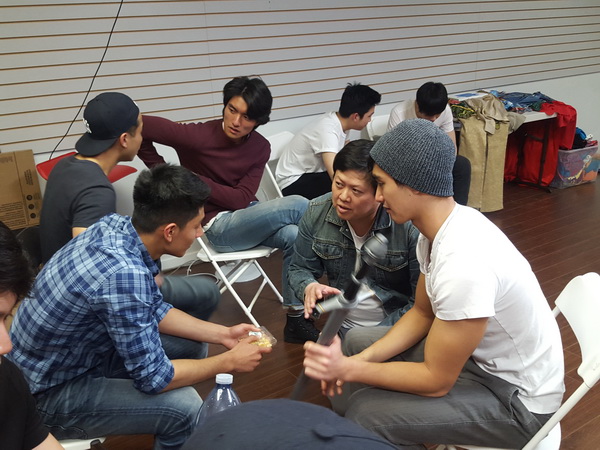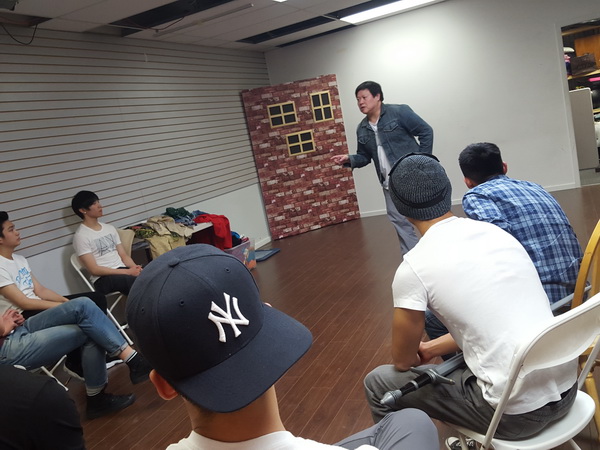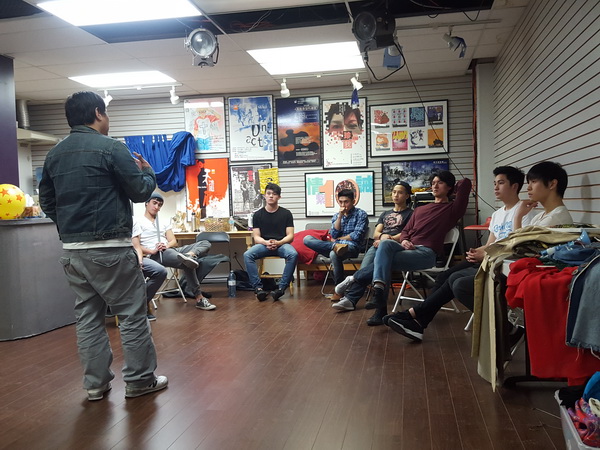 Supporting Alberta Disaster Relief
05/07/2016
Amidst their busy photo shooting schedules, the Project B.P. contestants squeezed time during lunch break to visit the Canadian Red Cross's donation booth for the Fort McMurray disaster relief at Aberdeen Centre. The boys banded together to show their charitable spirit as they made donations to the good cause, hoping to offer some assistance to the victims.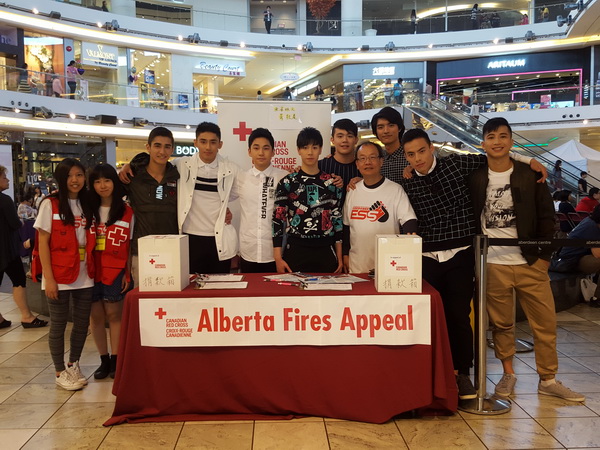 1st Training
05/06/2016
Project Boyz Power Vancouver Audition finalists are now fully immersed in training. Amongst all those who auditioned, the 8 chosen finalists are of absolute top quality. Their height averages to 6ft tall and each possesses an extremely fit physique. Multitalented with diverse backgrounds, including professional dancer, Korea trained artiste and performing arts student, some are active, some lively, plus boy-next-door, cool and of course, handsome and sophisticated. Under the witness of a notary, they signed contracts to begin their journey to fame, a few younger members even accompanied by their parents. Image design is crucial in liberating the natural essence of the finalists. Image Director Betty led the group of contestants for fittings at different sponsors. The boys tried on a variety of fashion styles such as smart casual, chic, formal and more. Visit our website to keep updated with the latest news and stories of the 8 finalists as they make the journey though this life changing contest!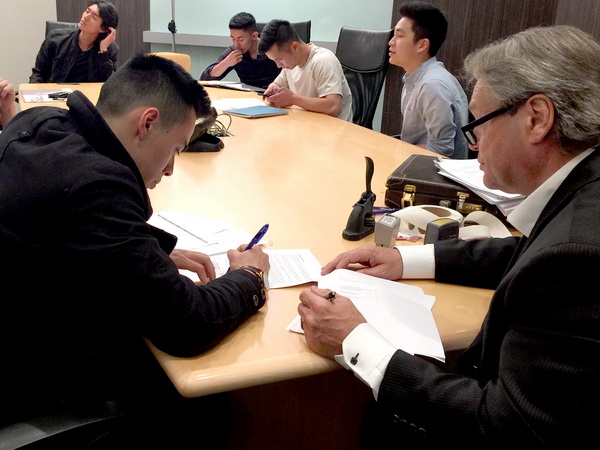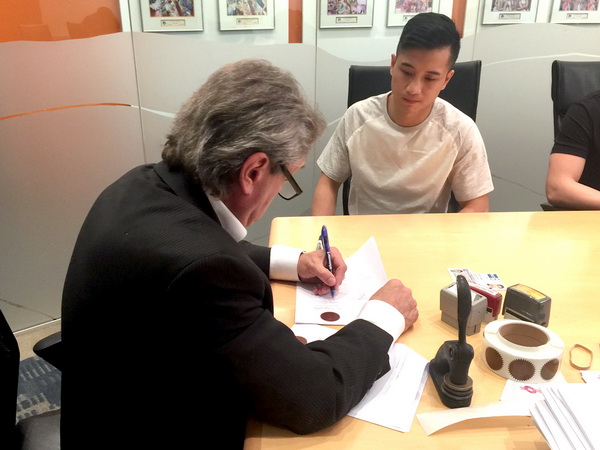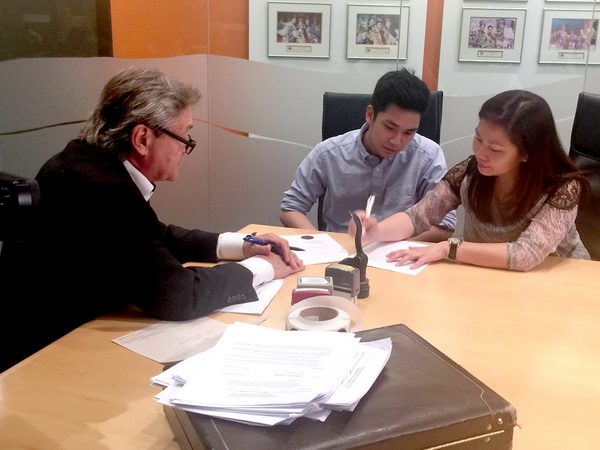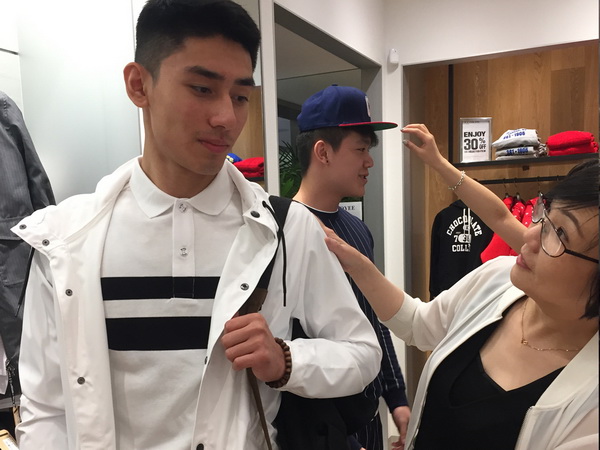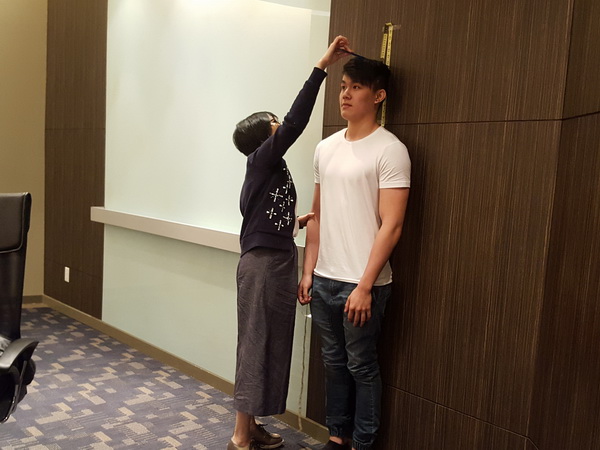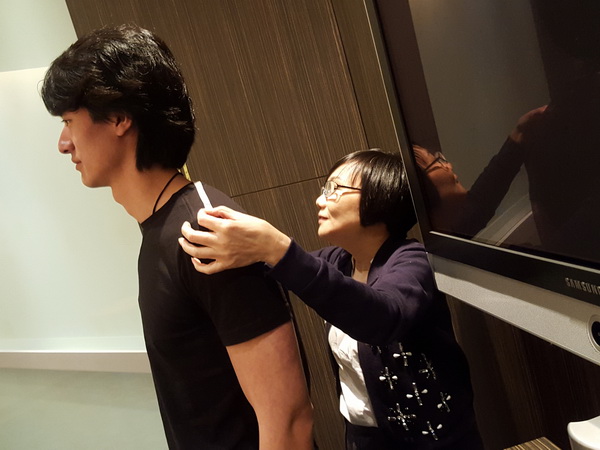 Project Boyz Power Vancouver Auditions
04/27/2016
Project Boyz Power organized by Fairchild TV in collaboration with TVB has just held its Vancouver auditions in the studio when a group of handsome young men were prepared to challenge themselves. They attended to details on their outfits and showed off a variety of talents including violin, singing, playing instruments, Chinese kungfu, street dance, drawing, freestyle soccer tricks and more. Acting ability is considered a key component at this competition. During the audition, contestants were tested on their acting skills and requested to reenact a scene from a drama. Each contestant tried their very best, often times wowing the judges, In addition, they have to demonstrate their modeling physique and catwalk to ensure that those who passed the audition are truly the best of the best. Ready to become top stars, the 8 finalists will receive professional training in all aspects including stage training, dance, acting, singing, and styling. In just a short time, these ordinary young men will be making a full transformation into stage ready stars. The final 8 contestants will be revealed to the public in shortly. Visit our website to keep updated on the latest happenings of Project B.P.!