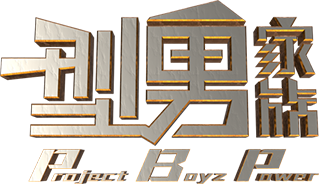 TVB Starz Power
Moses Chan

Grew up in Australia. Started off as a model in Hong Kong and later switched to acting
In 2002, gained popularity for his role as a villain in Where The Legend Begins. In 2004, won the Most Popular Male Character Award for his role in War and Beauty, and finally in 2007 won both the Best Male Actor Award and Most Popular Male Character Award for his role in Heart of Greed, becoming the first to win both awards at the same time.
Since 2007, appears on average in three dramas per year, securing his status as the main leading actor at TVB. His acting is diverse with increased popularity for his performance in not only in solemn productions (Master of Play, When Heaven Burns) but also in comedies (Yes, Sir. Sorry, Sir!, Cant Buy me Love) as well as in office politics dramas such as the recent Fashion Wars.
Awarded four 'TV King' Awards
Has a healthy image and is publicly recognized as 'Mr. Good'. Deeply favoured by advertising agencies as spokesperson in commercials. Recipient of 'Most Popular Advertisement Actor Award'.

Roger Kwok

His positive and healthy image is loved by fans of all ages
Whether it is an ancient or modern drama or if his character is silly, comedic, or serious, Roger's acting is always skillful and memorable.
First caught the public's attention with his healthy, boy-next-door image in the drama City Japes in 1986.
Widely popular for his role as Ah Wong in the 2002 drama Square Pegs, which led to his winning of the TVB Anniversary Awards Best Male Lead Award with the same role in the 2005 modern remake Life Made Simple.
His funny roles in the 2013 and 2015 dramas, Inbound Troubles and Come On, Cousin!, once again brought Roger back in the spotlight for comedic dramas.
Despite specializing in light-hearted, fun characters, in 2014 Roger challenged the role of a serious and evil wheelchair-bound lawyer in the drama Black Heart White Soul, not only earning praise for his talented acting but also once again capturing the TVB Anniversary Awards Best Male Lead award.
He is currently on the hit drama The Last Healer in Forbidden City.

Ruco Chan

Debut as a singer and later started his acting career before joining TVB in 2008
In 2010, Ruco received a lot of positive reviews for his roles in When Lanes Merge, Every Move you Make, and Only You.
In 2011 Ruco took on his first lead role in The Other Truth and was recognized for this outstanding performance playing a lawyer. From then on, he has been rising up the ladder as a top male actor.
Ruco once participated in 5 dramas within one year, including No Good Either Way, Three Kingdoms RPG, Reality Check, Slow Boat Home and Brothers Keeper.
2015 was a rewarding year for Ruco. He played the role of a man who seems cheerful on the outside yet is hiding a dark personality on the inside in the drama Eye In The Sky as well as the role of a prince in Captain of Destiny which earned him a nomination for Singapore TV King and the title of Malaysia TV King and Most Popular Male Character Award at the TVB Anniversary Awards.

Alfred Hui

In 2009 Alfred made his debut after participating in the first season of The Voice and has released four albums since. In 2011 Alfred swept up the newcomer awards at the 4 big award ceremonies including Metro Radio Hits Music Award Presentation Metro Hits New Singer Award, Ultimate Song Chart Awards Presentation New Singer Gold Award, Top Ten Chinese Gold Songs Award Concert Best Newcomer Award and Jade Solid Gold Best Ten Music Awards Best Male Newcomer Gold Award.
Continuing on his popularity, beginning in 2012, Alfred won various industry gold awards with his songs Mask, Grandit and The Ode of Youth, and held his first solo concert in 2013.
In 2015, Alfred released his albums Colour By Numbers and Watermark in January and December respectively, setting a record as one of the few singers in Hong Kong to release two albums within a year.
His songs Cruise Liner and The Best that I Can Do won gold awards in 2015.
Sang many theme songs for TVB dramas including Tomorrow is Another Day, Eye in the Sky, The Fixer, Lord of Shanghai, Wu Xin: The Monster Killer and more.
Despite his busy schedules and success as a singer, Alfred did not give up on his education, and subsequently obtained his professional credential as a dentist.

Louis Cheung

From his days as a child star until now, Louis is a multitalented entertainer who excels in singing, acting, voice acting, and MCing.
Graduated from the Hong Kong Academy for Performing Arts, majoring in performance and has acted in over 20 theatre productions.
Officially entered the industry in 2005 and in the same year, won the Ultimate Song Chart Male Newcomer Bronze Award. In 2007 won the Ultimate Song Chart Songwriter Award and the Ultimate Song Chart Singer-Songwriter Award.
Louis also writes songs for other singers.
Entered into the acting business in 2014, earning recognition for his role as Mario in Come On, Cousin and winning the TVB Anniversary Awards Most Improved Male Actor Award.
Last year, Louis was greatly loved for his role as one of the main characters in Raising The Bar and in the same year, joined the cast of Come Home Love. As well, Louis took on the role of male lead in the drama Momentary Lapse of Reason.
Aside from acting in dramas, Louis was also one of the MCs for last year's Miss Hong Kong Pageant.
In 2016, Louis acted in the film Keeper of Darkness and earned him a nomination for the Best Supporting Male Actor Awards in the 35th Hong Kong Film Awards.

Vincent Wong

Tall and handsome Vincent rose up to his position as a main actor within a short period of time
Debuted as a singer in 2005 and signed a contract with TVB to begin his acting career
From small roles to supporting characters and finally to male leads, he has worked hard throughout his entire career. Recently, taking part in drama after drama, making frequent appearances on screen.
Won the Most Improved Male Actor Award at the 2013 TVB Anniversary Awards for his role in Will Power.
Took on his first leading roll in Brick Slaves last year. The drama brought to attention the housing problems of Hong Kong, a hot topic amongst audiences.
Will be playing one of the male leads in the upcoming drama Over Run Over.

Jason Chan

A true gentleman raised in England
Debuted as a host in Dolce Vita on TVB Pearl, and took on his first major acting role in the drama Be Home For Dinner.
Began taking on leading roles in 2012 through the drama Missing You. This year, Jason is the main cast in both Love As A Predatory Affair and Daddy Dearest.

Oscar Leung

Joined TVB after switching from the film industry in 2004
Gained popularity from his 2012 role in L'Escargot, and won the Most Improved Male Actor Award at the 2012 TVB Anniversary Awards.
Was appreciated for his role as a sniper in Tiger Cubs and Tiger Cubs II
Drew attention for his recent appearance in K9 Cop
Has a witty and humorous MCing style. Hosts the long running talk show Big Boys Club and a new food program Eat La Men.
In 2013 bravely took on the challenge of participating in TVB's Xtreme Marathon, travelling to the North Pole to confront the danger of nature, running a marathon, bringing audiences to the most remote places of the globe.

Tony Hung

Made his debut as a travelogue program host. Tony's approach in hosting a program is of a reality show style, effectively establishing his relaxed and witty image.
In 2012, Tony joined TVB and became a host for the Pilgrimage of Hope, traveling to and exploring Middle Eastern cities such as Iraq, Afghanistan, and Iran. The program was filmed in documentary style and through this program Tony began his rise to popularity.
In 2013 Tony and his partner Priscilla Wong won the 2013 TVB Anniversary Awards Best Program Host Award for their show, Pilgrimage of Wealth.
Last year, Tony hosted the show Not Far But Away, using a similar style as Pilgrimage of Hope to bring audiences to explore the mysterious countries of the world such as North Korea.
Aside from hosting travelogues, Tony also takes part in dramas as well. The first drama he appeared in was Outbound Love, followed by Swipe Tap Love, Rear Mirror, and more.
Last year, Tony was quickly promoted to male lead in the drama Captain of Destiny as well as in Angel In the Making.
In 2015, he won the TVB Anniversary Awards Most Improved Male Actor Award.

Benjamin Yuen

As the winner of 2007 Mr. Hong Kong Pageant, Benjamin has a healthy and strong body. After many years of ups and downs, gradually taking off from minor roles to supporting characters, finally gaining recognition for this performance in Tiger Cubs and The Hippocratic Crush II in 2014. Assigned for more significant roles this year in Speed of Life and Over Run Over.

Joel Chan

Was once signed to a record label and made his debut as a singer.
Joined TVB in 2001 and began his acting career. After working hard for many years, Joel became a familiar face to TV viewers especially through his role in the 2009 drama E.U. and gained even greater popularity for his role in the drama OL Supreme. Since then, Joel has played the second male leads in other dramas such as A Pillowcase of Mystery II, Curse of the Royal Harem, and The Last Steep Ascent.
Became active again in 2013 when he appeared in a series of dramas including Noblesse Oblige, Captain of Destiny, and The Executioner.
This year, Joel acted as Martin in the drama Fashion War, his stylish look becoming a hot topic amongst audiences. Joel will also participate in the much anticipated upcoming drama Blue Veins.

Mat Yeung

Had a low profile acting career until 2011 when he received attention for his role in Be Home For Dinner and for his eye-catching performance in Outbound Love and Storm in a Cocoon.
Mat's career took off last year when he played one of the male leads in Momentary Lapse of Reason, at the same time garnering great appreciation for his role in The Executioner.
Handsome, tall and hardworking, Mat is currently one of TVB's heavily promoted actors, taking on drama after drama. This year, he will appear as the male lead in the upcoming drama My Dangerous Mafia Retirement Plan, acting alongside Eliza Sam as onscreen lovers.